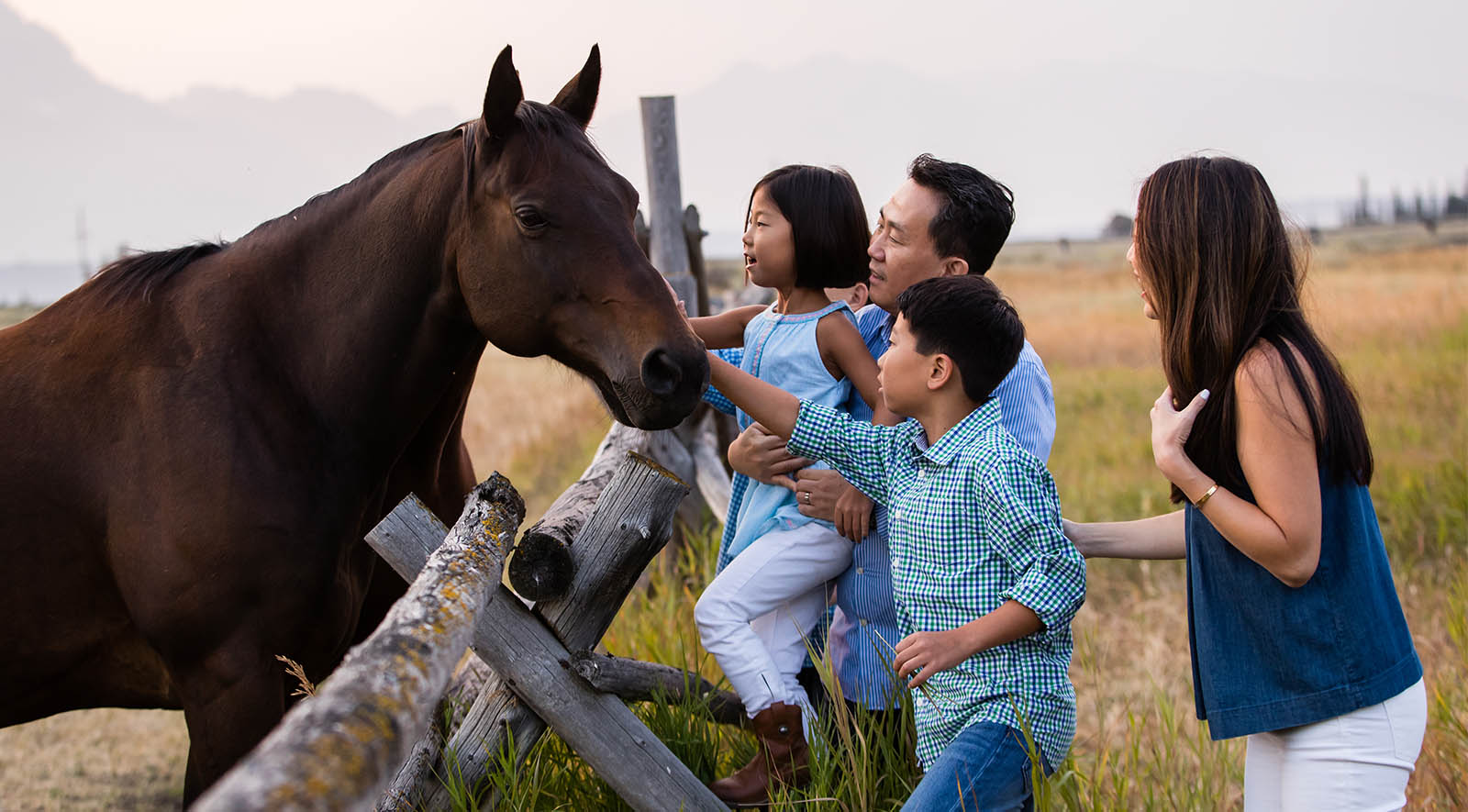 THE FAMILY EXPERIENCE
Families that ride together stay together
GIVE YOUR KIDS SOME INDEPENDENT FUN
Imagine your family reconnecting through amazing activities, food, and fun where every family member has time for what they want
If you desire, you'll find time to yourself to go your own speed and reconnect with your spouse. Meanwhile, your kids will be free to make new friends and build experiences in a wholesome, fun environment.
While you recover from your morning ride with a yoga session that stretches sore muscles, for instance, your kids can run off with new peers to the Kids' Club for activities geared just for them:
Horseback rides and training programs
Outings just for kids
Kids' cookouts with S'mores
Arts and crafts or fun and games
Pool parties
And much more...
Prefer to stick together as a family? That's great too! While your kids can eat, play, and ride with each other, they're also welcome on the activities and rides you choose.
However you ride and experience the ranch, you can expect magic to happen in your family. Many families return the same week every summer to meet up with new friends in a place they couldn't help falling in love with.