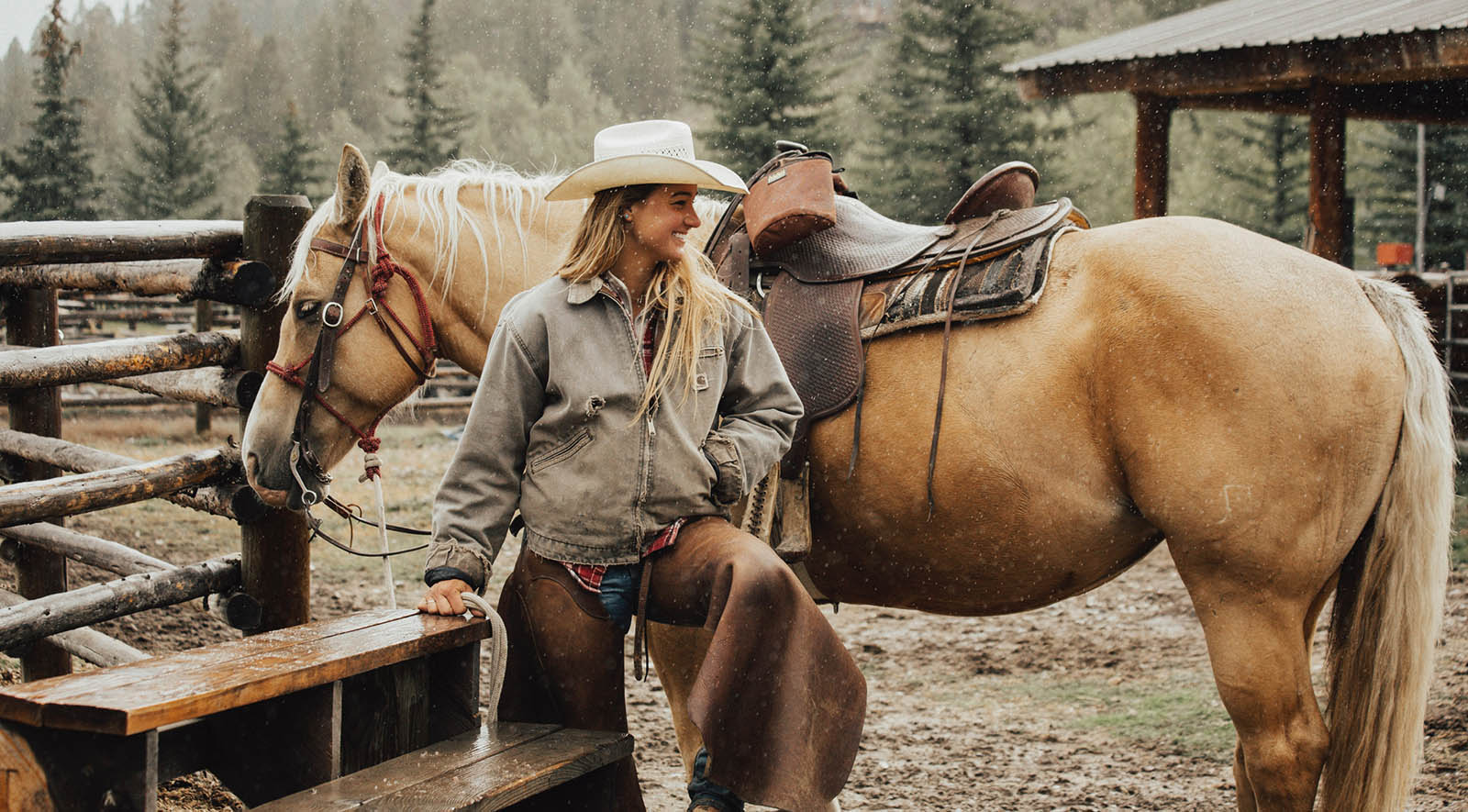 ABOUT LOST CREEK RANCH
Jackson Hole's premier dude ranch offers you a stress-free mountain haven where
you're free to rejuvenate, make new friends, and connect with the people who mean most to you.
FAMILY-FRIENDLY RANCH IN AN UNBEATABLE LOCATION
If a picture speaks a thousand words, get ready to write a novel with the amazing photos and memories you'll bring home with you from Lost Creek Ranch.
On a picturesque plateau with one of the most dramatic views of the Tetons in the valley, we've built a family-friendly ranch that will become your second home. Many families return year after year during the same week to maintain friendships with other guests returning at the same time.
Our attentive, always-friendly staff will shower you with Western hospitality while making you feel comfortable through your week in paradise.
Our 100+ 5-star reviews can't be wrong! Drop into our testimonials to see what people are saying about the ranch, its location, our attentive staff, the wide variety of activities we offer guests, the Kids' Club, the exquisite food, and of course, the horseback riding...
Nobody want to forget something on vacation. Let us help you make it as easy as possible to bring everything you need for a perfect vacation in Jackson Hole. We'll help you pack as light as possible while still making sure you have everything you need.
Of course you want to see the dude ranch in all its Jackson Hole splendor. Generations of guests make Lost Creek Ranch, near Jackson Hole, an annual tradition. We can't wait to create similar memories and traditions with you and your family.
Lost Creek Ranch has been around for more than 12 decades. And with our iconic location near Snake River Overlook, it's hard to blame the prominent settlers who first made this their home and kept it from being gobbled up by the emergent Grand Teton National Park.
Click below to read about the famous names and Wild West heritage involved in Lost Creek Ranch's Jackson Hole history.